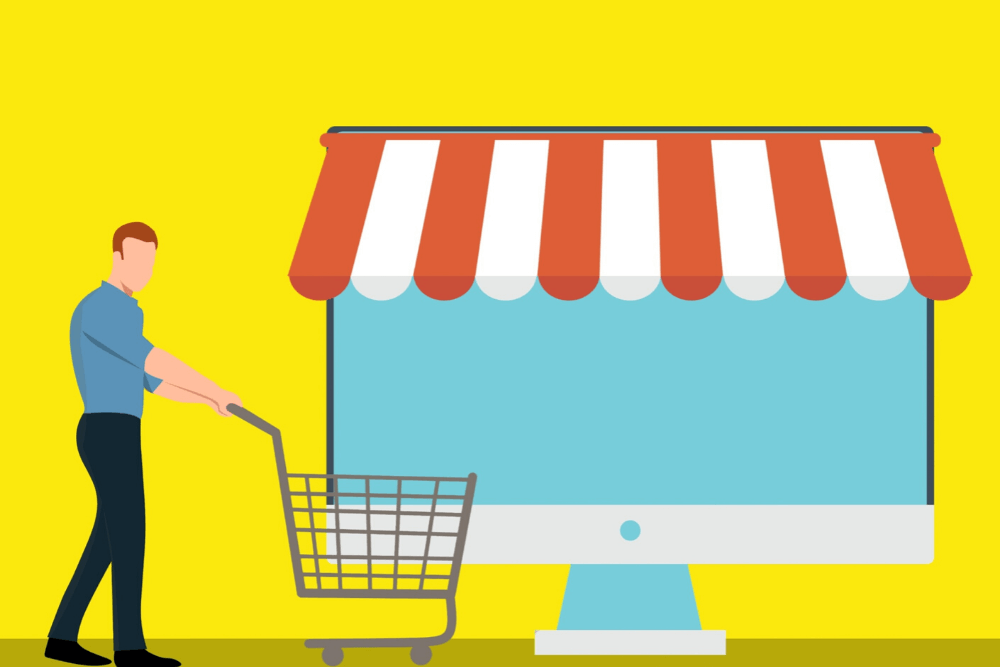 The effects of the coronavirus pandemic continue to take their toll on families and businesses around the nation. Regulations regarding the re-opening of businesses vary from state to state, but even in states that retail locations are being allowed to re-open, quarantining measures have had a major impact on customer volume. Now more than ever, consumers are taking their business online, prompting many brick-and-mortar businesses to consider opening an Amazon e-commerce store.
There are some fantastic benefits to becoming an Amazon seller. While selling on Amazon does have a learning curve, the effort can often lead to the reward of a successful online business. This guide will cover some of the benefits of moving your business online with Amazon and some tips on how to do so.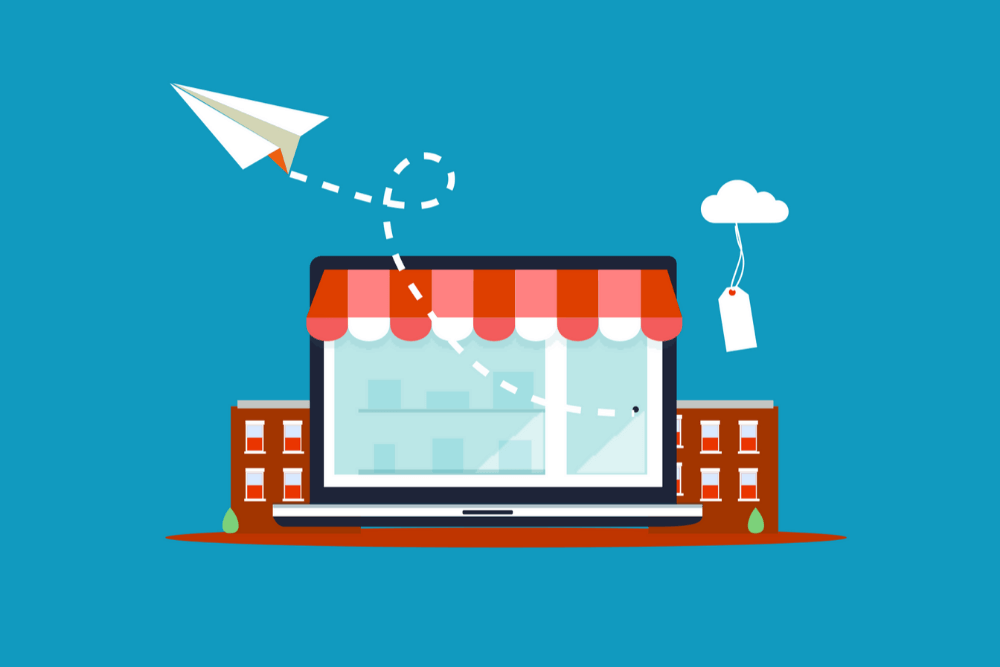 Three advantages of running your retail business online
Starting an Amazon online business may seem like a daunting task to a store owner who has only worked in physical locations in the past. But there are some nice perks to turning your store into an online retail business.
1. No longer needing to worry about a commute
Commuting to and from work every day costs you valuable time and money. When you run your business from home, you will no longer have to spend time driving or taking public transportation to work. You can also reinvest the money that you save on fuel and transportation costs into your Amazon online business.
2. Flexibility on how and when you work
Brick-and-mortar retail locations need to be open during certain hours of the day to have success. Regardless of how productive you are feeling or what you'd like to be doing, if you run a business that requires you on-site during work hours, there is no way around this setup. No such set hours exist online; your ecommerce store is open 24/7, and you can decide what hours are best for you to get work done or to take breaks. This flexibility ensures that you get the most out of your time and work when you are at your best instead of simply when you "have to".
3. More personal time to enjoy
No commute and no set required hours of operation mean more personal time for you to enjoy. You can take breaks when you need them and take the rest of the day off when you are finished with your work regardless of what time of day it is.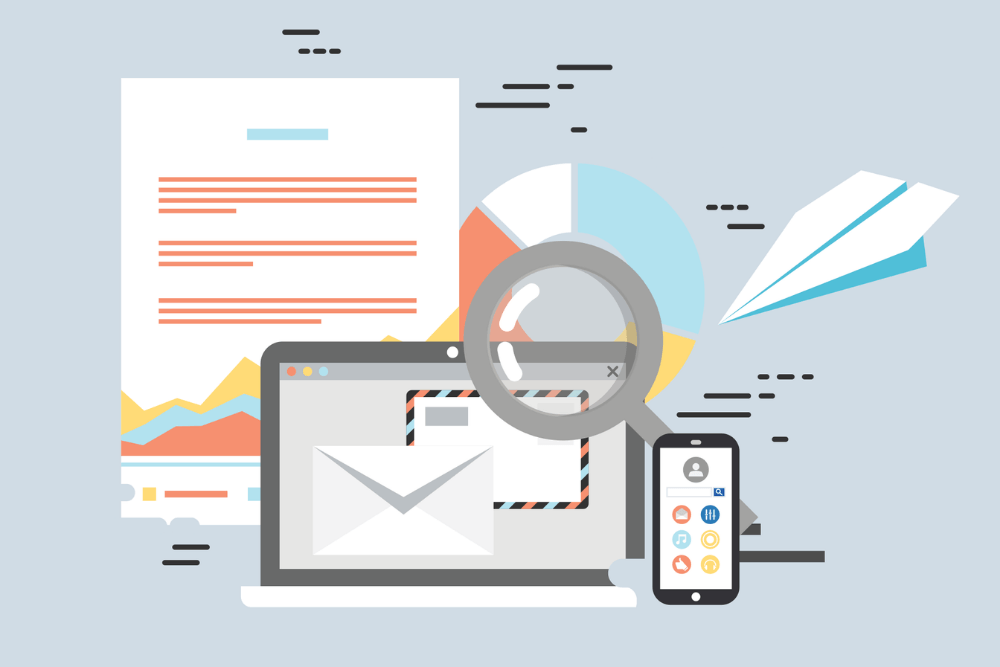 Setting yourself up for success with your Amazon online business
The transition from working at a physical location to working at home can be a jarring one. Some people find it harder to focus at home or struggle with keeping their work and personal lives separate. Follow these tips to avoid some of the common pitfalls that come with working from home.
Add structure to your day with a set schedule
Running an online business affords you freedom and flexibility in how to use your time. But without any structure, this blessing can become a curse as it may be hard to focus during hours you should be working or hard to relax during hours you should be spending away from your business. You don't have to set a schedule in stone, but do try to set certain hours of the day aside for each aspect of your business. This practice will help you to make sure you get everything done and leave yourself time to enjoy after the work is over.
Set up a proper work station
Using a laptop or mobile device in bed or at the kitchen table or on the couch may be comfortable, but it's also a way to bring the stresses of work into areas that should be reserved for downtime. Try to set aside a specific room or area of your living space to do your work; this will help your mind to know when it is time to focus on your online business. This area should be well lit and should have whatever electronics or stationery you need readily available at all times.
Don't forget to take care of yourself
When all you have to do to get to your office is roll out of bed, some people start to skip parts of their morning hygiene routines. You may also take for granted the sunlight that you enjoy on your commute or your lunch break when you no longer have to leave the house to get to work or to grab a snack from the kitchen. When scheduling out your day, be sure to include time for proper hygiene, exercise, sleep, and other things in your life that keep you happy and healthy.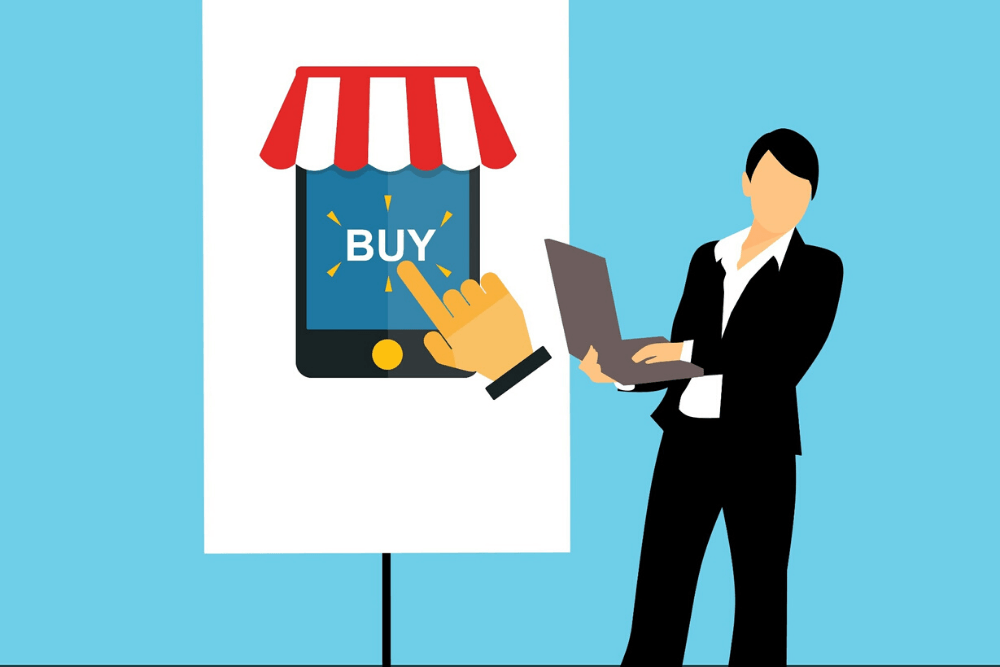 How to set up your Amazon e-commerce store
Now that we've covered some of the benefits of moving your business online and some tips on how to succeed in doing so, let's get into some of the details in running an Amazon online business. You can sign up for a seller's account at Amazon Seller Central. You will likely want to sign up for a professional account that allows you to take advantage of the Fulfilled by Amazon service and to avoid the per-item fee that casual sellers are charged.
Create product pages for the products you will be selling on Amazon
Once you have set up your Amazon seller account, you will need to start creating product pages for your products. To do so, use the "Inventory" drop-down menu on your Amazon Seller Central page and select "Add a Product". From this page, you can either search for your product if it is one that is already sold on Amazon or click "I'm adding a product not sold on Amazon" if you are creating a brand new product listing.
In the event that you are creating a new product listing, you will be walked through the process of selecting the proper category, choosing a title, and adding details, a product description, and images for your product. Repeat this process for all of the items that you want to sell in your Amazon marketplace.
Some products and product categories are gated on Amazon and require specific clearances to sell. You can find details on these gated categories on Amazon and can apply for clearance if you meet the necessary requirements.
Choose a fulfillment method for your shipments
As you are adding products to your inventory, you will be asked whether you want to have your products be Fulfilled by Merchant or Fulfilled by Amazon. If you select to have your items Fulfilled by Merchant, you will be responsible for shipping out items after they have been purchased from your store. If you decide to use Fulfilled by Amazon, you will ship your inventory into Amazon's warehouse and let Amazon take care of the process of shipping to customers with Prime shipping when someone makes an order.
Many sellers prefer to use Fulfilled by Amazon due to its simplicity and Amazon's efficiency in taking care of logistics. You can read up on both methods of fulfillment and determine which is best for your business and product type.
Invest in advertising and services that will drive traffic to your products
After adding your inventory to your Amazon ecommerce store and setting your preferred fulfillment method, your products will be live on the Amazon marketplace. The next step will be finding ways to drive traffic to your products.
If you have a newsletter or social media presence from your physical business, you can use these avenues to let your customers know that your products are now available online. You can also invest in advertising on Amazon or Facebook to make your product pages more visible to potential customers.
Services like the ones offered by FeedbackWhiz can also help you to grow your online business organically. Many customers on Amazon weigh product reviews heavily into their buying decisions. Using FeedbackWhiz to set up an automated email campaign that will generate more reviews on your products is a great way to establish your brand online and to help your products earn higher search rankings and more sales.
Consider adding alternatives to selling on Amazon
If you have the time and resources, you could diversify your online business even further by taking advantage of other selling platforms. Some online businesses are creating websites to sell their own products directly to consumers with third-party e-commerce platforms like Shopify. Other online marketplaces include eBay and Etsy, which may or may not be viable for your business depending on what category your products are in.
Even if you do decide to diversify your online presence with a personal website or other online marketplaces, Amazon's massive customer base makes selling on Amazon a worthwhile endeavor for just about any business looking to take its business online. New customers can try FeedbackWhiz for 30 days for free, no credit card required.