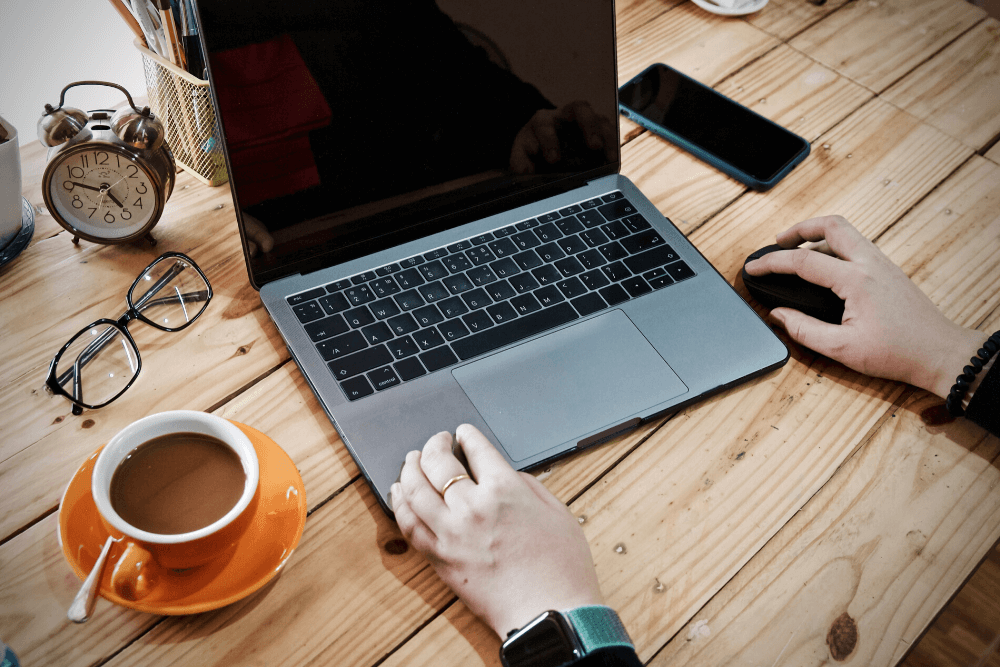 With the COVID-19 outbreak across the world making it dangerous for large groups of people to gather in the same space, businesses of all shapes and sizes are attempting to transition into a work from a home business model. People who don't have prior experience working from home likely have mental images of people leisurely sipping their coffee and working in their pajamas as these are the types of images that we see in movies and on television.
It's true, working from home does offer some nice perks including no commute and access to your own refrigerator, bathroom, and amenities. But as people around the nation are starting to realize, working from home is no walk in the park; it comes with its own set of obstacles and challenges. In this guide, we'll cover 10 tips that can help you thrive as you work from home.
1. Set up a designated work area.
When you work in an office that is separated from your home, it is easy to keep your work and home life separate. Sure, you may sometimes handle work issues or answer emails at home on your computer or smartphone, but the overall feeling of being at work and being at home is very different.
This difference in environments is important as it makes it easier to focus on work in your working environment and easier to unwind and relax in your home environment. By setting up a specific area of your home or apartment as a designated work area, you can emulate the same setup and help to keep your work life and home life separate.
Even if you are confined to a small space, choose a specific desk or table as a designated workspace. Working on your laptop in bed may sound relaxing, but you don't want to train your brain to start relating the stresses of a workday to a place it should be relating to rest and relaxation.
2. Create a work from home daily routine.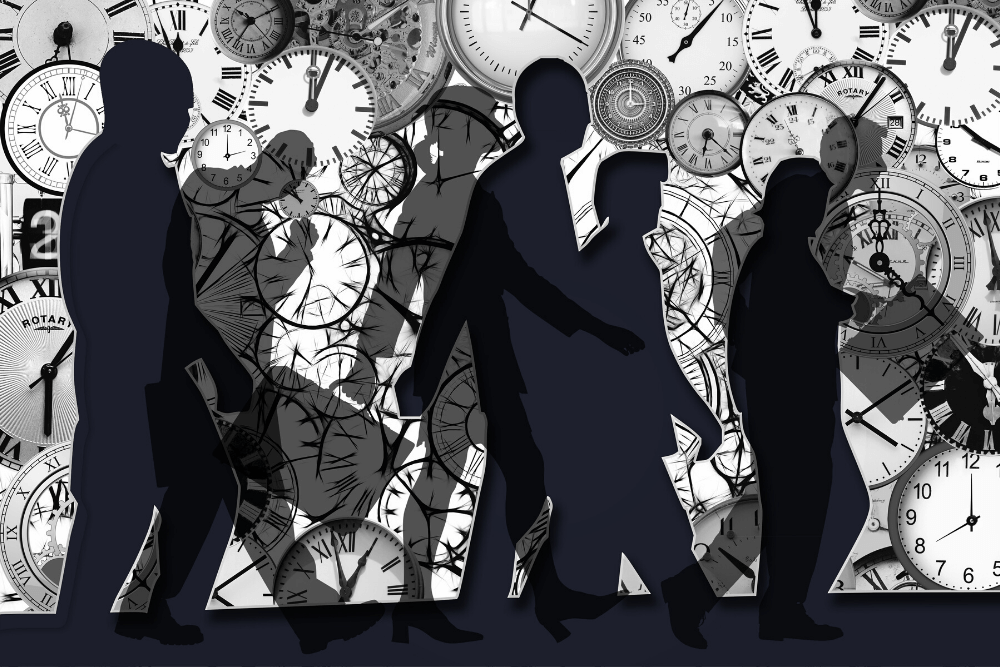 Following up on the idea that it is good to keep your work life and your home life separate, your days will need to have some structure. If you fall into the habit of sleeping random hours and working on-and-off throughout the day and night, it will be impossible to achieve that separation. The time that you should be relaxing might give you anxiety or stress that you should be getting work done while the time that you should be working won't be productive if you haven't turned off relaxation mode.
This can all be avoided with a daily routine. Schedule out your day; what time do you want to start working, what time is lunch, what time are your breaks, and what time do you get off? There is obviously room for flexibility when you work from home, but in general, try to treat your workday like a workday. Go through your morning routine, get dressed, and try to stick to your schedule as you would if you were going into the office.
3. Take breaks, and enjoy them.
When your kitchen is right around the corner from your workspace, it's easy to make and finish a meal in under an hour. It's also tempting on a busy day to bring your lunch back to your desk and work while you eat. And taking a formal 15-minute break may feel silly at first when you are already at home.
But these breaks are vitally important for your energy levels and your overall productivity. Skipping them in favor of getting more work done can lead to burnout and exhaustion. As you plan out your workday, schedule in plenty of breaks; and actually take them. Get away from your computer screen for a bit and relax.
4. Talk to your co-inhabitants about your needs and expectations.
If you live with your family or roommates, it is important to share your schedule and expectations with them. When you are just a room away, your spouse or kids or roommate might be tempted to check in on your or to hang out with you since you are at home. By explaining to them what hours you need to get work from home done and by planning breaks in which you can spend time with them, they can understand what they need to do to help you succeed.
The same rule can even be applied to people you don't live with. Let friends and family know what your work hours are and when you won't be able to respond to text messages or calls.
5. Take advantage of video call technology.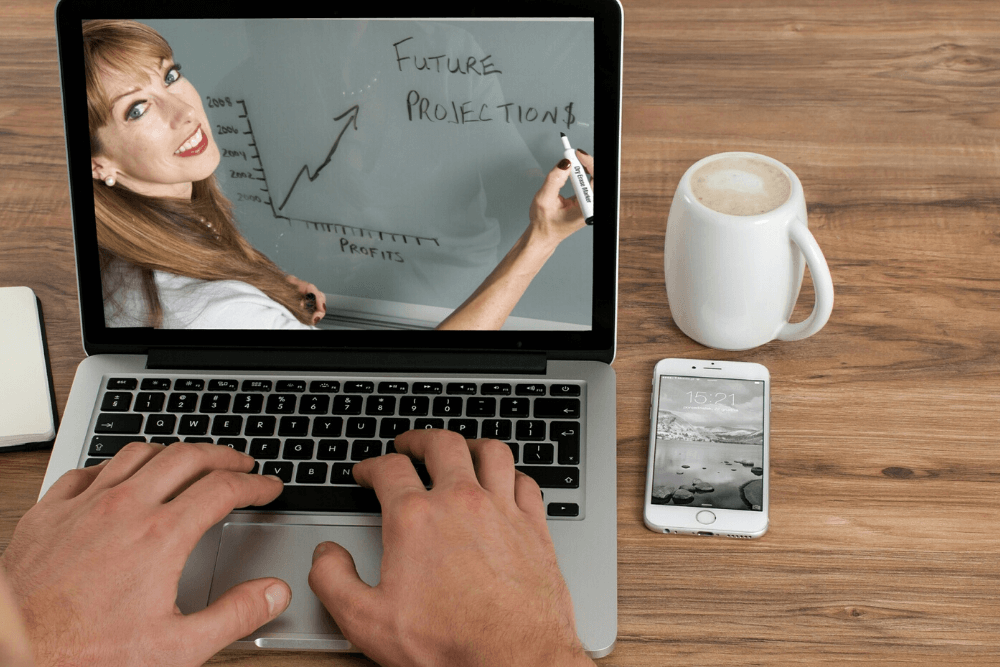 Workers that are used to working in an office where they get to see and interact with their coworkers every day may feel isolated while working from home. Email and chat are great tools for communicating with, but they are far less personal than speaking to someone in person.
Fortunately, there are plenty of options available nowadays for video calls and video conferences. Zoom is the most popular service, but other services you can video chat on include Google Hangouts, Microsoft Teams, and Skype. Video calls aren't exactly the same as seeing someone in person, but they are a great way to communicate with others and to break up the monotony of text on a screen.
6. Spend some time outdoors.
It's easy to take for granted the time you spend outdoors commuting to and from work, going out to lunch, or running errands. But when you work from home and start replacing errands that once required you to leave the house with online shopping, suddenly these welcomed reprieves from the indoors are no longer a natural part of your day.
As such, try to make it a point to make your own time for the outdoors every day. Going for a nice walk or even relaxing on your patio or in your yard will get you some sunlight and fresh air, which your body and mind will appreciate.
7. Avoid social media and news distractions as you work from home.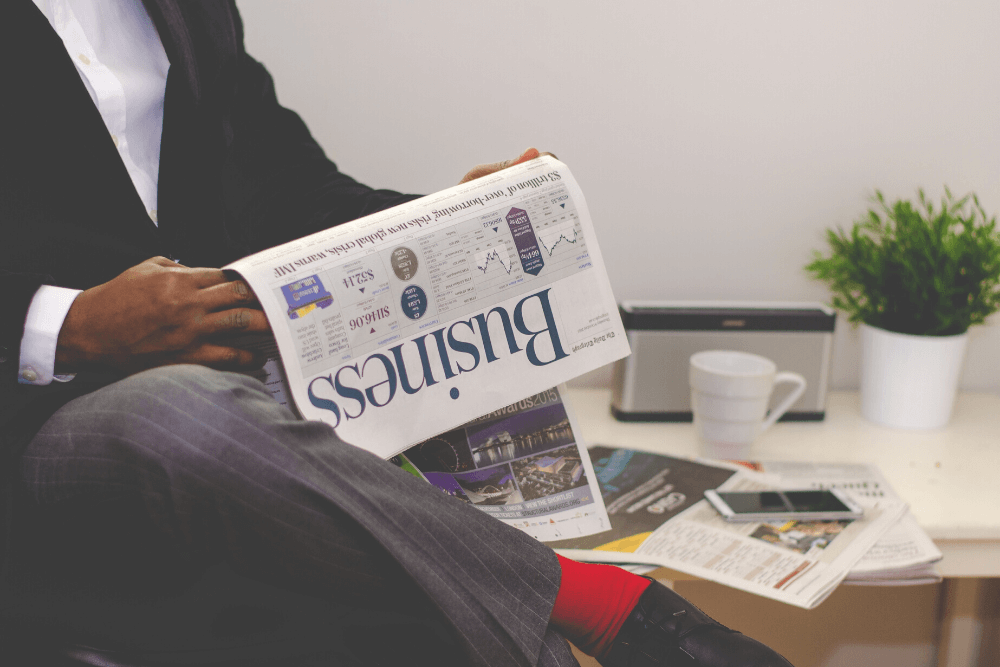 Avoiding distractions is difficult to do no matter where you are working. But with easy access to the television and your phone and no one around to catch you slacking off while your work from home, these distractions can become even tougher to avoid than they are in an office setting.
This is where scheduling and routine become so important. If you have specific parts of your day planned out to surf the web or read the news or play mobile games, you should be able to remind yourself to stay focused during time slots that you have designated to focus on your work. Occasional breaks are okay, but unchecked distractions can quickly consume your whole day.
v8. Find some background noise or music that works for you.
Some people work best in total silence. Others prefer a certain type of music or white noise. Now is the time to experiment. Equip your work station with some headphones or speakers and find the ambiance that works best for you.
9. Try to establish a set time to end your workday.
There will sometimes be deadlines or emergencies that will force you to work past the time that you have scheduled to be the end of your workday. But hopefully, if you have planned out your day and week in advance and stuck to your work schedule, you shouldn't have too many instances in which you need to work overtime.
With no conventional "end of the day", you may feel the desire to get one more thing done or to finish the task you are currently working on. This is especially true when the day overall wasn't as productive as you were hoping for. In general, it's normal to feel as though you underachieved; we often underestimate how long a project or task will take us to complete and forget to factor in things that come up throughout the day like emails, distractions, and natural lulls in productivity.
Don't get in the habit of being too hard on yourself or working past the point of the day you planned to stop at. Towards the end of your day, reflect on the things that you did accomplish, and update your schedule for the next day. And when you sign off and leave your work station, try to enjoy the rest of your night without thinking about work anymore.
10. Make adjustments if you notice something isn't working.
Occasionally underachieving or having an off day is totally natural for anyone whether you are working at home or in an office. But if you find yourself consistently working well below the standard you are accustomed to, it might be time to make some adjustments.
Look over this list again. Take notes at the end of the day. Are there specific times of day that you are least productive? Maybe you can move your break or lunch around to match your body and mind's natural downtimes. Is something in particular distracting you? Brainstorm ways to fix it.
Working from home is a unique experience, and fine-tuning it to your surroundings and personal preferences will take some time. Don't be afraid to tweak your schedule and try new things until you find the conditions that work best for you.