Guest blog from Dayana Mayfield with Refund Manager
One out of three Americans has an Amazon Prime membership, and what those 95 million people want is fast shipping from their favorite site for online shopping. In 2019, over 225,000 Amazon sellers worldwide were able to enjoy sales of at least $100,000.
Needless to say, there's a ton of volume happening when it comes to Amazon. There's an unfathomable amount of orders, inbound shipments, outgoing shipments, inventory, customer returns, etc., etc. And with all of that volume, there are bound to be mistakes.
Fortunately, Amazon will reimburse you for those mistakes. Here are the most expensive errors—the ones that will yield the highest amount of reimbursement for you.
Detecting these issues isn't always easy, but the payout can be big. You can start by reconciling discrepancies in your Amazon Seller Central account by studying the following reports:
• Manage Orders
• Inventory Adjustments
• Inventory Event Detail
• Removal Order Detail
• Received Inventory
• Daily Inventory Reports
• Return Information
1. Overcharged fees for category commissions
One of the top mistakes that Amazon can have to shell out money for, mischarged commissions can be one of the top errors. While this mistake isn't the most common of some of the others we will review below, it is one that can garner some big payouts to FBA sellers.
As you already know, there are very different commission fees based on what you sell. Also known as referral fees, these fees are essentially what Amazon charges you for selling on their platform and getting to earn revenue from their customers.
While Amazon devices have a 45% commission, cell phone devices have an 8% fee and pet supplies have a 15% fee.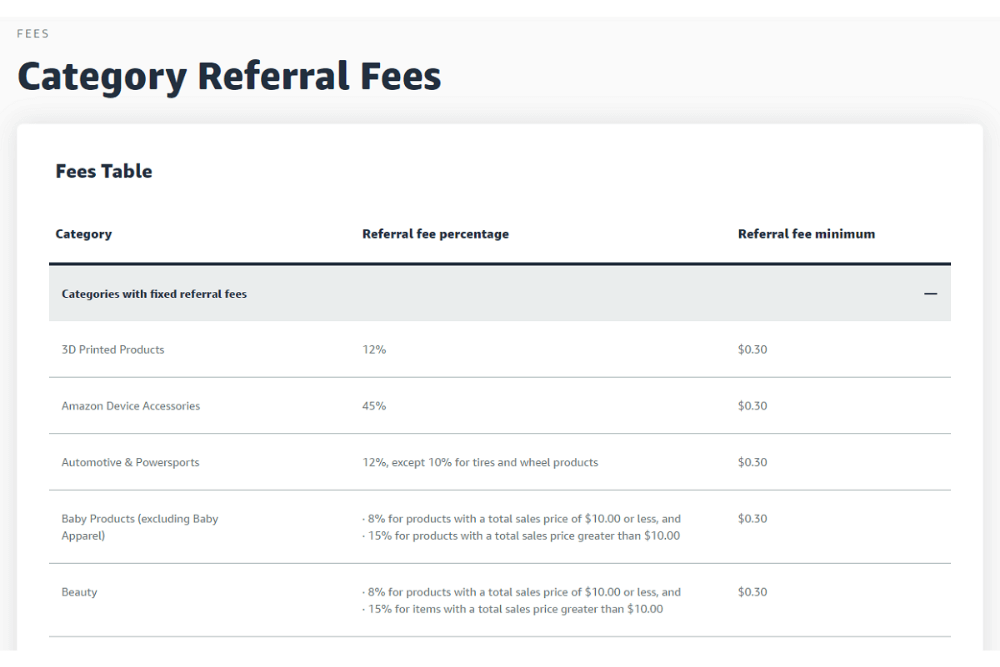 If Amazon is charging a seller the wrong referral fee for a product, that can quickly add up. You can get paid for fees dating back 18 months, so for a high volume product, 18 months of the wrong commission fee can be an enormous payout.
2. Removal order never received
Another mistake that you can get paid back for is if you've requested a removal order that was never received.
A removal order is when you request that Amazon send back inventory that has not sold and is eating into your profits via continued long term storage fees.
If you request the removal order and then never receive it, you can receive payment for what the amount is worth. Note that you won't receive payment for what the products would have sold for, but rather a complex calculation based on what similar products sell for and the cost of the products.
3. Overcharged dimension fees
The next mistake that can eat into your profits is being charged a dimension fee that is higher than what your product should be charged.
For example, let's say you have a small standard-sized product that is less than 10 ounces but it gets charged at the small standard size fee for products that are between 10 and 16 ounces. This ups your fulfillment fee from $2.50 to $2.63.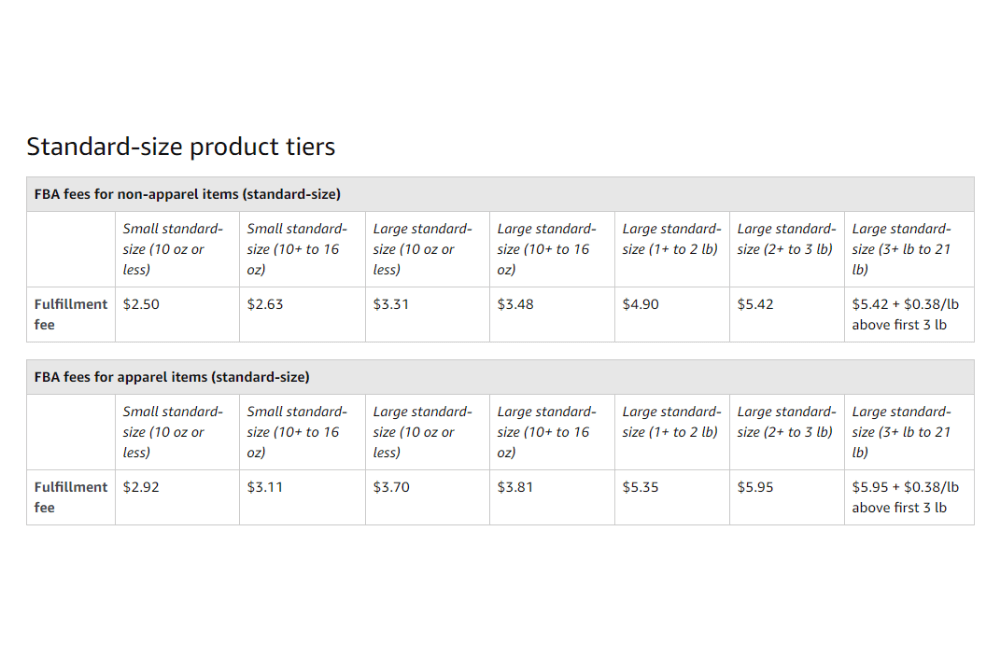 If you're selling 100 units a day, that would be an increase of $0.13 per product, or $13.00 per day. If that error goes undetected for a period of 90 days, that represents a fee overcharge of $1170.
And that example is just for a small fee error of $0.13 per product!
Sometimes, the smaller errors can be even more deadly for your profits, because you are far less likely to notice them, which allows them to add up to higher amounts over time. Again, if you discover such an issue, you can get a reimbursement from Amazon FBA dating back 18 months.
4. Customers get refunded without returning the product
In some instances, Amazon will actually issue a customer refund before the product has been returned. This immediate refund is their way of providing excellent customer service and giving the money back in good faith. However, customers might forget to send the product back, or they might keep it intentionally.
When customers don't return the item after 30 days, Amazon is supposed to redo the refund, take the money back, and deposit it in your account. This way, you're not out of the money and the product.
But even though this is part of Amazon's policy, it doesn't always get enacted. When you don't receive the product or the money back in your account, you're eligible for reimbursement.
How big of a payout you can get depends of course on the cost of your product. Because customer returns are so common, high-volume sellers can get reimbursed for this issue monthly.
5. Products lost or damaged in one of Amazon's warehouses
When a product is lost or damaged in an Amazon warehouse, you can get reimbursed for the amount. Remember, you won't get reimbursed for what you charge for that product, but rather an average of what similar products sell for currently on Amazon.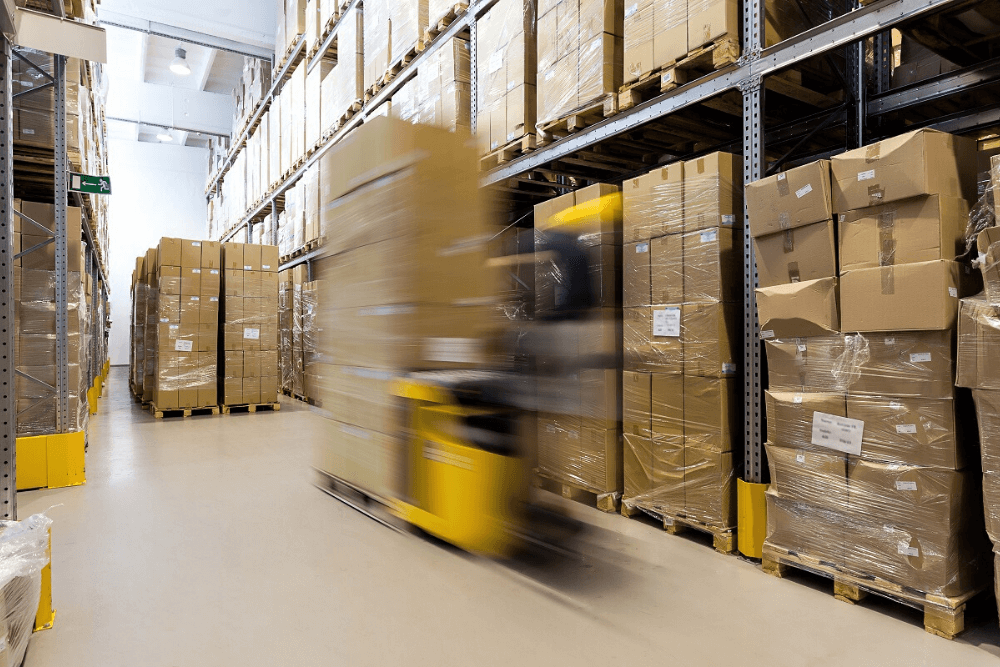 Because of the fast-moving speed of operations in Amazon warehouses, products often get lost or damaged. Amazon is supposed to reimburse you for an inventory that they mark as damaged, but it's up to you to check that this reimbursement was actually received.
You can also check your inventory counts across multiple Seller Central reports to find discrepancies that may indicate that some inventory is lost.
6. Products lost or damaged on their way to an Amazon warehouse
Inbound shipments can experience issues as well. Items can not only be lost or damaged inside of Amazon or leaving Amazon but when they are sent to Amazon as well. For example, if the carrier damages an inbound shipment and notifies you of this, or if your Amazon Seller Central account was due to receive 50 orders of an item, but only received 20.
Problems with inbound merchandise might not be as common as customer return issues, but they can result in very large reimbursements to Amazon sellers because when these issues happen, it's usually with multiple units, not just one or two.
7. Customers return an item, but it's not added to your inventory
Here's an elusive error you probably hadn't thought of: a customer returns your product to Amazon, but the product is not actually added back to your inventory. Believe it or not, it is possible to find this issue by tracking discrepancies from multiple reports, namely the Return Information and Inventory Adjustments reports.
What typically happens with this issue is that the product was added to the inventory of another seller who sells the same item (one of your Buy Box competitors) or it simply got lost somewhere in the return receipt process. By tracking individual SKUs through your reports, it's possible to catch this warehouse mistake.
What else you need to know about getting reimbursed for Amazon's mistakes
Undoubtedly, there have been mistakes with your fulfillment fees, inventory handling, or customer returns. The question is how much money can you get back and how
Here are some details and tips you'll want to remember:
• Most cases can be filed dating back 18 months.
• Amazon support is more impressed by data in your claims than fancy request templates, so keep your message short and sweet and include as much proof as possible.
• It's wise to outsource account auditing and claim filing to a trusted partner so you can focus on growing your business (reviewing your account takes most sellers 5 – 20 hours per month.
• Avoid software-only solutions to getting FBA reimbursements and instead work with a solution that files claims manually because software-only solutions file automated claims that lack quality and a human touch.
Don't let all of these errors get you feeling depressed about yet another complexity of Amazon selling. Instead, get your money back.