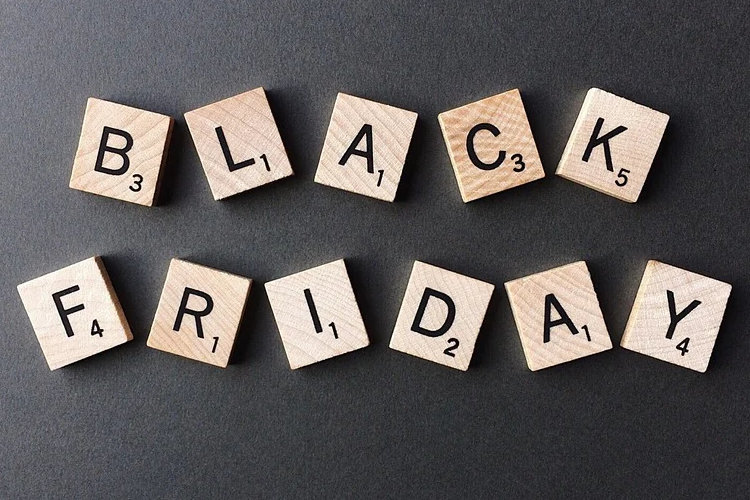 The fourth quarter is the most exciting and profitable time of the year for many Amazon sellers. Both full-time and part-time sellers are looking to optimize their Amazon stores for important events such as Black Friday, Cyber Monday, and the holiday season. This particular fourth quarter is unique from others in the past due to the COVID-19 outbreak that has hit the United States hard and could have a major impact on the shopping habits of consumers.
We've compiled a list of five tips to keep in mind as you prepare for this year's Black Friday and Cyber Monday.
1. Stock your store based on the present, not the past
Using past data as a guideline to determining your inventory needs is generally a useful strategy. Amazon sellers who have experience selling on Black Friday and during the fourth quarter can analyze their sales from previous years alongside any growth or decline they've seen in recent months to estimate how much inventory they'll need to stock for this year's event. But while using past data can still be part of your projection process, keep in mind that this year could be a lot different from past years due to the coronavirus affecting the way that consumers are shopping.
Take the time to consider how COVID-19 and quarantine might affect your product line. If you have SKUs that perform well during the holiday season, chances are you may see a large spike in sales this Black Friday as shoppers who might otherwise get their products in retail stores might be turning to the online marketplace this year. Conversely, if you have products that rely on social activities or other industries that have been negatively affected by the pandemic, you may see a dip in sales as consumers turn to alternative forms of gifts and entertainment.
FeedbackWhiz recently rolled out a Profit and Loss Tracking Tool that breaks down how all of the products in your inventory are performing. Attractive charts and graphs including the new Financial Data Visualization tool can help you to easily analyze key metrics such as your gross revenue, net revenue, and net profit margins. Analyze as much recent data as you can when deciding how much stock you will need in your online store this Black Friday.
2. Determine your advertising and promotional budget

Black Friday sales bring in a massive influx of new potential buyers. But even with so many customers to go around, the Amazon marketplace gets highly competitive during high-volume sales events like this one as sellers jostle for position across multiple keywords. Pay-per-click ads and other promotions like Lightning Deals are great for driving customers to your products, but outbidding other sellers in your market can get quite expensive depending on the keywords you are targeting.
Create a plan of attack before Black Friday comes up so that you are not overwhelmed the day of. Cutting into your return on investment (ROI) on some products with expensive advertising campaigns may be a worthwhile exercise to increase sales and to boost your natural sales rankings. On the other hand, some keywords might be too expensive to break through in, and perhaps your advertising budget could be better used elsewhere. Study your fourth-quarter advertising and promotional data and plan accordingly to attack Black Friday and Cyber Monday with a calculated plan.
3. Understand the changes to buyer-seller messaging rules
In September of 2020, Amazon announced some major policy changes to its buyer-seller messaging rules. These new guidelines went into effect on November 3, 2020. Make sure that you are up to date on these changes so that you do not violate any of the new terms of service. You can read our breakdown of the new buyer-seller messaging guidelines here.
One of the most important changes to the buyer-seller messaging on Amazon is that sellers are only allowed to make one single request for a product review or seller feedback now. This puts a tremendous emphasis on the seller to use the "Request a Review" button at exactly the right time as you won't get a second chance to reach out for valuable product reviews once you have sent out your single request.
FeedbackWhiz's email automation services are designed to optimize and automatize the process of using the "Request a Review" button. Every product can be set to send out a product review request at an interval unique to that specific product. For example, you could set the review request to be sent seven days after a customer receives an easy-to-use and review product like a hat and to be sent out after three weeks on a more complex item like an electric razor that might take some time for your customer to formulate an opinion on. Email automation is a great way to ensure that every sale has the potential to turn into an important product review.
4. Keep your prices competitive
When it comes to Black Friday and Cyber Monday, shoppers are expecting great deals. The promise of sales and lightning deals are what draw them to Amazon on these big event days.
Comb through your inventory to make sure that your prices are competitive with other sellers in your niche. You don't have to lower prices on all of your products, especially top sellers that are already thriving in the fourth quarter. But to get the most out of Black Friday, it may be worth lowering your ROI on certain products just to generate more sales; this can help you boost your organic sales rankings, generate more product reviews, and create brand awareness. You can always bump your prices back up in time for December. Look for opportunities to give customers a great deal to drive sales and excitement around your products for the holiday season.
5. Stay active in monitoring your listings and sales
After working hard to put in all of the time and effort it takes to comb over your listings, create marketing strategies and fill your inventory, it may be tempting to relax and just enjoy the fruits of your labor on Black Friday. Resist this urge. Prices and buy boxes will constantly be fluctuating throughout the day as you and your competitors win or lose advertising space, sell out of products, or make adjustments on the fly.
Staying on top of these fluctuations can have a massive impact on your profit margins this Black Friday and Cyber Monday. For additional coverage, FeedbackWhiz's Listing Monitoring services offer 24/7 alerts on important changes to your listings including title changes, new sellers, new product reviews, and losing the buy box on your products. Whether you decide to use our service or stay on top of it yourself, be diligent throughout the day to make sure that your listings are all working for you instead of against you on Black Friday.