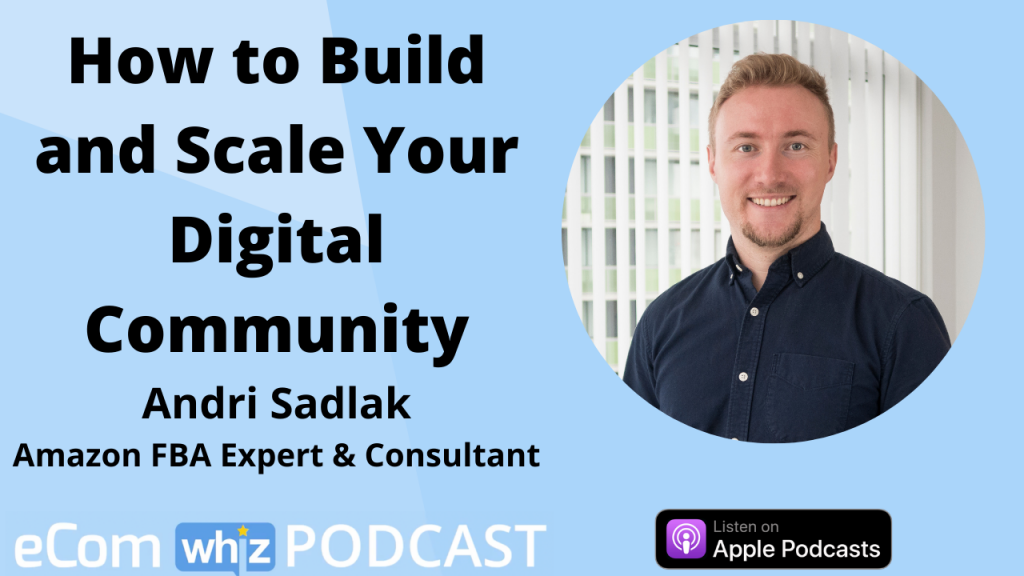 We're excited to launch a new season of the eComWhiz Podcast with a new host- David Liggins II. In our latest episode, David chats with Amazon FBA Expert and Consultant Andri Sadlak, who shares how he was able to build and scale a digital, and offline, community that became his champions.
What's Covered in the Episode
Andri Sadlak also shares his journey on being an immigrant from Ukraine, challenges he faced when scaling his business, and dives into when other brands should consider selling. Plus:
Andri's biggest challenges when scaling his business
Tips on communicating with your customers
The risks – and benefits – of showing vulnerability
Why start a digital community
Where to find your community and new customers
When is the right time to sell your brand
Final thoughts and how to get in touch with Andri Sadlak
Who is Andri Sadlak?
Andri is an immigrant e-commerce entrepreneur with one half a million dollar exit in the books. Andri is particularly passionate about brand building. Relationships, not algorithms have brought Andri the best results and also fulfillment from what he does. Andri is currently working on creating new e-commerce brands while consulting other businesses on the topics of Amazon FBA and brand development strategies.
Andri is also a founding member of the Ecom Brand Builder Mastermind, which provides other entrepreneurs with a powerful peer group and a results-driven accountability system. Apply to be considered.
How to Listen
You can listen to the episode through your preferred channel. Be sure to subscribe so you can be automatically updated each time a new episode is released!
YouTube
Apple Podcasts
Spotify
Anchor
Stitcher
Radio Public
Other Channels